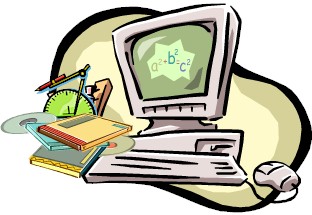 Online Resources

i-Ready-Online resource that offers videos, practice, and other resources based on teh Common Core State Standards.

The Math Learning Center-A free online program that allows students to use manipulatives.

Geobebra-Free online math tools for graphing, geometry, and 3D.

Khan Academy-Standards-based practice aligned to NWEA MAP. Teachers can create classroom and assignments for students.

Greg Tang Math-Games, resources, and interactives to practice math skills.

Illuminations-Games, resources, and interactives to practice math skills. This website if from NCTM(National Counceil of Teachers of Math).

Prodigy-Adaptive math learning program that allows teachers to create classrooms, assign diagnostic assessments and activities, and receive real-time feedack.

Toy Theater-Interactive games and virtual math manipulatives.

Learn Zillion-Standard aligned lesson plans & videos for Math and ELA.
Math Fluency

Sum Dog-A fun interative game to practice basic adding using pictures.

Fact Monster-A free program that offers offers a vareity of skills for students to practice using flashcards.

Fun Brain-A game centered around the practice of basic math skills.

Xtra Math-A free program that offers a vareity of fluency practice activities.