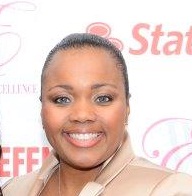 Welcome Back to the 2016-2017 school year where we are on a quest for....
The continual pursuit of
....
EXCELLENCE!
It continues to give me great pleasure to welcome you back to another enlightening, challenging, and successful school year!
It is our collective goal to make certain that we remain united in our Vision and Mission to provide and produce the BEST education possible and the BEST and Brightest students capable of successfully competing and dominating in a global society!
We are very excited that our students continue to show growth on the
MAP (Measures of Academic Progress)
assessment in every grade level across the district.
One of my primary goals as your Superintendent
continues
to be to make District 144 a formidable force within the Southland area! My staff and I are determined to focus on a more rigorous learning experience that strengthens and challenges
ALL
students to reach their maximum intellectual potential!
Our district provides a dual platform in the area of Technology, both Apple Macintosh and PC's. Each of our buildings have Ipad carts, SMART boards, interactive white boards, Elmo document cameras, PC laptop carts and notebook carts along with computer labs. The new junior high has four computer labs, 3 PC's and 1 Apple Macintosh lab. Mae Jemison has two full computer labs; one for PC's and the other for Apple computers. All other elementary schools have full PC labs and mini Apple labs for student, staff and parent use. We continue to offer STEM (Science, Technology, Engineering and Mathematics) and IMSA (Illinois Mathematics and Science Academy) after-school classes to our 3rd -8th grade students. This year, we plan to host a Fine Arts Showcase in May, 2017! We are very excited about the excellent work our students continue to display in the Arts; Music, Dance, Band, Drumline, Art, etc.
The moral imperative continues to be that home and school work together collaboratively to ensure that our students are challenged to grow, learn and excel in a rigorous and challenging environment; whereby our students compete and dominate in the larger global society.
My staff and I continue to be amazed at the tremendous
strides we are making at Prairie-Hills
District 144! We remained renewed, excited and tenacious about moving our District to the next level of
EXCELLENCE
. This is our continual quest! We cannot, nor would we want to succeed without your essential partnership, input, support, dedication and commitment!
"EXCELLENCE is never an accident; it is the result of high intention, sincere effort, intelligent direction, skillful execution and the vision to see obstacles as opportunities."
Anonymous
Dr. Kimako Patterson, Superintendent