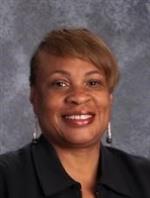 Welcome to Fieldcrest Elementary!

Welcome back!! I am looking forward to working with the dedicated staff, student,
parents and community members. We are here to provide the best education
possible for all students.
The staff work
diligently to meet the diverse needs of its students by providing leveled times
for reading and math. Our continuing focus on academic
excellence, character and service is producing students who have the skills and
confidence to take their education to the next level.
If you are interested in
volunteering, or have ideas or concerns you would like to share, please feel
free to contact me. Your input is important to us as we strive to better serve
our students and the larger community. I look forward to hearing from you.
Kimberly Cook,
Principal