Return to Headlines
Welcome PHESD 144 Math Interventionists!
Mrs. Alisha Bouler has a twofold passion in education: she loves to inspire students to achieve their goals, and she enjoys supporting the work of teachers to help students achieve their personal best. Mrs. Bouler began her educational career in 1999 and has had experience in both public and private elementary and secondary schools as well as in regular and alternative settings. Throughout her career, Alisha has worn many hats, including classroom teacher, assistant principal, and department chair. Her position now as a District Math Interventionist lends itself to a unique combination of her skill sets as her educational experiences blended with her passion for student growth and effective systems give her the vision to support both skill-deficient students and their teachers in remediating learning and intervention gaps. Mrs. Bouler's educational credentials include a bachelor's degree in Secondary Education (Chicago State University) as well as a master's degree (Governors State University) and a specialist's degree (Northern Illinois University), both in Educational Leadership.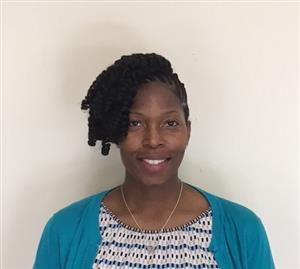 Ms. Jackson has been in education for over 10 years. She has taught in grades 3-5 in the public school setting over the years. She began her educational career in Prairie Hills School District 144 where she was a Paraprofessional from 2007-2010. She has obtained a bachelors in English from Southern Illinois University-Carbondale, Masters of Arts in Elementary Education, and Masters of Arts in School Leadership. She is all about equipping students with the tools to grow their understanding of math concepts as well as strengthening their abilities to reason through problems. She is committed to growing student's understanding of math and is excited about the learning that will take place this school year!