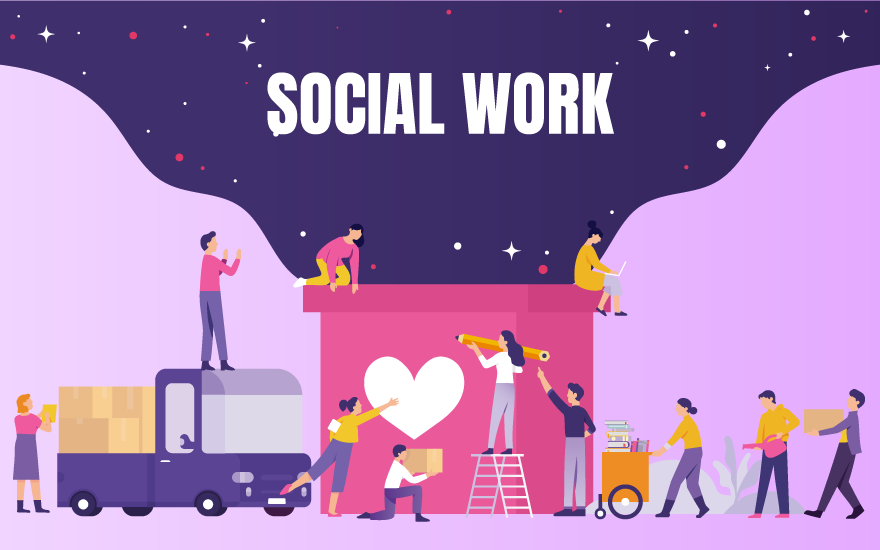 Phone:
Email:
Degrees and Certifications:
Bachelors of Social Work - GOVST 2019 Masters of Social Work - UIC 2020
Clifton Newhall

My name is Clifton Quinn Newhall, I usually go by my middle name Quinn. I am orignially from Augusta, Georgia and moved to the Chicagoland area in the summer of 2014. I received my undergraduate degree from Governor's State University and my Masters in Social Work from University of Illinois at Chicago. This is going to be my first year as a social worker in the school setting. My previous experience with children outside of social work includes 4 years of teaching swim lessons. In the school I work with students who are in need of social and emotional support by providing strategies and resources for students to use in and out of the classroom.
What is a School Social Worker?

School Social Workers (SSW) are a vital part of the educational team, working together with educational administrators, teachers, counselors, psychologists, nurses, speech and language pathologists and other staff. Their unique graduate level training in social work enables them to understand and interpret the influences of the school, home, and community on children.

School Social Workers identify factors that can make school a more successful experience for students.

What do School Social Workers Do?

School social workers help STUDENTS:

Achieve maximum benefit from their educational opportunities
Understand themselves and others
Cope with stress
Develop decision making skills

School social workers help PARENTS:

Participate effectively in their children's education
Understand and meet their children's social and emotional needs
Understand programs available to students with special needs
Utilize school and community resources effectively

School social workers help SCHOOLS:

Understand factors (cultural, societal, economic, familial, health, etc.) that affect students
Abilities to make maximum use of their school experience
Utilize their resources in meeting the educational, social, and emotional needs of students
Promote a safe school environment

School Social Workers help COMMUNITIES:

Understand school policies, programs, and practice
Minimize those environmental factors which inhibit learning
Develop resources to adequately meet the needs of students and families